Open every night for dinner
except Wednesday starting at 5:00 p.m.
Jazz night with bar menu
every Wednesday starting at 9:00 p.m.
Vinland is forging a distinctly Maine cuisine. Drawing from indigenous food traditions along with those of the Acadians, New Englanders, and other peoples of the North Atlantic, the cuisine of Vinland is an expression of our place and history. Yet the mission is as much about ecology, building the local economy, and teaching good nutrition as it is about great food. We see these four elements as inextricable and mutually reinforcing.
Vinland is the first restaurant in the world to serve 100% local, organic food.  
Special Events
Wine Dinner with Frank Cornelissen

On Saturday, December 6th, we welcome Frank Cornelissen, the farmer and producer on Mount Etna in Sicily whom many regard as the foremost natural winemaker in the world. This will be a rare opportunity to meet a living legend, and enjoy a Vinland tasting menu tailored to his highly sought-after wines.
There will be two seatings, starting at 5 p.m. and 8 p.m. Each seating is limited to 34 seats. Solo diners are welcome at the bar. Tickets are required. They can be purchased by phone at 207-653-8617, online on Brown Paper Tickets with a small service fee, or offline at the restaurant without a fee.
$120 per person for food and wine.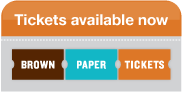 Cooking Classes
Starting Wednesday, November 5th, Chef David Levi will host a series of weekly classes on cooking, nutrition, and ecology. They will be hands-on, with all food and material provided, though students are advised to bring their own knives. Snacks will be provided, along with wine. No pre-existing culinary training necessary.
Every Wednesday, starting November 5th, 6 to 8 PM. $60 for individual classes, or $250 for five classes (which need not be consecutive). Class size is limited to 18. To register or learn more, email us at info@vinland.me.
Wednesday Jazz Nights
After the classes on Wednesday nights, Vinland will welcome some of Portland's most talented musicians for an evening of great live music and a limited menu.
Every Wednesday, starting November 5th (excluding 12/31), 8 PM on.
Chef's Tasting Menu
Eight-course tasting menu available with 24 hours advance notice. $90.
Wine pairing. $60.
Chef's selection for wine pairings, including off-menu wines, available for parties of four or more with 48 hours notice. Market price.
Happy Hour
Half off the wine list (bottles and glasses) and craft beers. $9 handcrafted cocktails.
Everyday, except Wednesday, from 5 to 6 p.m.
We accept reservations for special events by phone and email only.
Please write to info@vinland.me or call (207) 653 – 8617